This choir leads worship three Sundays a month and sings a wide variety of musical arrangements that create a sacred and blessed atmosphere. As of 2/08/2023 choir rehearsals have resumed at 7:00pm on Wednesday evenings.
Our praise band, Open Circle, leads music during worship each second Sunday of the month. This offering of more current music combined with drums, keyboard, and both lead and bass guitar makes this a joyful expression of praise to the Lord each month.  Open Circle rehearses the first and last Sundays of the month after worship service.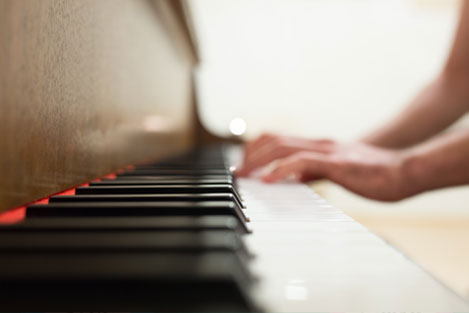 Also very instrumental in bringing joy and beauty to our worship service are the very accomplished "Rivertown Ringers". They join our worship services usually on the third or fourth Sundays of the month. They rehearse at 6pm on Wednesdays evenings. Check the church calendar or call the church office for exact information, as their rehearsal schedule varies.
Special music includes cantatas and other vocal and instrumental offerings that enhance our worship experience. During the months of the music department's hiatus, the congregation is blessed to have many special music offerings of solos, duets, instrumental selections and groups both from within and from outside of our congregation to enrich and bless our services.