Children's Time in Church
Children are encouraged and welcome to attend church with their parents and take part in the children's time with the pastor and talented and exciting congregation members.  Activity bags, color-coded by age, are available for the children to use during the service.  They are located at the sanctuary entrance.  A children's activity table is located in the Fellowship Hall, just behind the French doors.  The service can still be seen and heard from that location.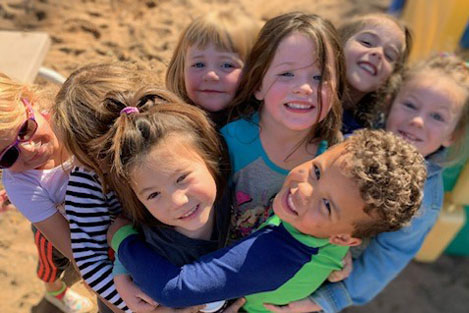 Nursery care is available every Sunday for children who are infants through age 3. Please contact our ushers if you need this service. Several of our members are trained in the UMC's Safe Gatherings program. Safe Gatherings is an abuse prevention and boundary awareness program developed to certify applicants to work with children, youth, and vulnerable adults. Individuals who complete an application, background check, and training are usually authorized to work with those groups in any church-related setting. Our trained members are friendly, competent, child-centered and willing to show your child(ren) the love of God while you center yourself in worship in the sanctuary.