The Sacrament of Holy Baptism is a joyous time for families and for our congregation. Baptism is an outward sign of the outpouring of God's grace upon our lives and welcomes us as God's beloved into the family of God.  Baptism marks the beginning of a lifelong journey of faith that occurs within the nurturing community of the church.
The United Methodist church offers baptism for all ages. When an infant is baptized, the family and the congregation covenant together and agree to support the child as they grow up. When a youth or adult is baptized, the congregation offers the same support for their journey as we grow in our faith together.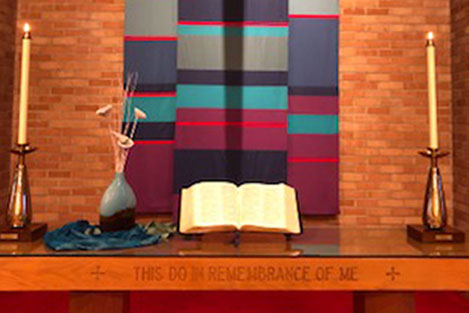 Learning and growing in faith is a life-long process.  Confirmation is a time for youth to examine the Christian faith and life so that they may gain a framework of understanding of God, us, and how we are invited to live in relationship with God, others and the world.  Confirmation is an opportunity for youth to claim and profess their faith in Jesus Christ for themselves in a meaningful way. Confirmation takes place with youth 6th through 8th grades.
Our church Sanctuary is a comfortable and special place for weddings. For information about weddings contact the church office by phone at 651-439-1880, or email at [email protected].
The pastor will meet with the prospective couple for pre-marital counseling and help plan the ceremony.
A church wedding coordinator will meet with the couple and will be available to answer questions. The coordinator will assist on the day of the wedding to help make it a happy and memorable experience for all.
Funerals are a sacred time for families. Our Pastor and church membership want to be supportive to the family of the deceased. Pastor Dan will meet with the family to help make the service personal and meaningful.
If the family wants to include a catered lunch one of the committee members will be available to the family to help in the planning.  A group of church friends will set up, serve and clean up.  Coffee, water, juice and dessert bars are provided.
Memorial Service on All Saints Day
On All Saints Day, the first Sunday in November, we celebrate the lives of people and friends in our congregation who have died during the previous year.